Let's Chat!
Contact Karen Blake Coaching if you're considering career coaching, life coaching, or Continued Professional Development for yourself or the business you work for. We would appreciate the opportunity to see if we can be of assistance.
Get in touch in the way that works best for you – fill in the contact form below, drop us an email at info@karenblakecoaching.com, or book in for a free 20-minute discovery call.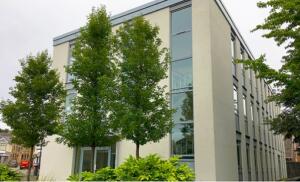 Contact Karen Blake Coaching:
Suite 7 Crownford House
Swan Street
Merthyr Tydfil
CF47 8EU
Tel: 01685 700946
Info@karenblakecoaching.com
Location
The majority of our coaching services are conducted remotely via Zoom, Skype, or Microsoft Teams. If you're booking coaching for yourself and would like to have the coaching in person, you are welcome to come to our office at Crownford House, Merthyr Tydfil.
If you're interested in booking coaching, outplacement support, or training for members of staff in your organisation, our coaches can deliver these remotely (usually using Microsoft Teams).
If you'd like the services to be delivered in person, our coaches are available to travel to your premises across South Wales.